May is pediatric stroke awareness month. Recognizing a stroke in a child can be difficult. I have been reflecting on how important it is for all healthcare providers and families in our communities to know that strokes occur in children.  We recently completed an analysis of 385 pediatric "code strokes" or stroke alerts in our children's hospital and the implementation and improvements in our pediatric stroke protocol over time. A stroke alert at our center means that a healthcare provider raised concern for stroke anywhere in our hospital with onset of symptoms in the last 48 hours.  An urgent group page goes out alerting members of our multidisciplinary team. These children are evaluated rapidly by our pediatric neurology resident who is in the hospital 24 hours-a-day, 7 days-a-week, urgently discussed with or seen with a neurology faculty member, and rapid neuroimaging is completed and reviewed in parallel with the provision of supportive care. Our goals as far as improved implementation were documenting a pediatric NIH stroke scale, rapid MRI as the first neuroimaging (when possible), and supportive care such as intravenous fluids during this evaluation process. Of with 385 children with a code stroke activated at our center over a 7-year timespan, 80 had an acute stroke (ischemic or hemorrhagic) and the other 305 had another diagnosis. Overall, 20% of the children had an acute stroke – but that means 80% had a different diagnosis, and many of these were other neurological emergencies. Our implementation improved over time but was not perfect. Recognition of stroke-symptoms and activation of the protocol was delayed in a few children, particularly in young children or those with non-specific symptoms. At centers such as those run by IPSO members, with pediatric stroke expertise, children are rapidly evaluated and treated every day.  We all have our unique challenges, but IPSO centers have a team and plan. However, strokes in children can be hard to recognize, particularly for non-neurologists. This is why awareness and education are so important. If parents bring children for rapid medical attention and raise a concern for stroke because they know that stroke happens to children, and if all healthcare providers have an awareness of pediatric stroke, children are more likely to be rapidly diagnosed.  The most recent American Heart Association guidelines for pediatric stroke care published in January 2019 suggest that all hospitals (not just pediatric ones) should have a plan for children with a possible stroke. Even if that plan is recognizing, stabilizing, and transferring to a center with pediatric stroke expertise. Pediatric stroke neurologists need to work with hospitals and systems of care in their region to facilitate rapid evaluation protocols and rapid transfer to a "pediatric stroke center". One of the long-term goals of the IPSO is to provide educational materials for families and healthcare providers to help provide knowledge about pediatric stroke in general and about evaluation and care. While we cannot address the specific challenges in each region with a large international organization, we will be forming working groups to develop educational materials and protocols that may be used as a template and modified for local needs. A call for volunteers for this effort will be coming soon.
Links to Relevant Publications: Pediatric Acute Stroke Protocol Implementation and Utilization Over 7 Years: https://www.ncbi.nlm.nih.gov/pubmed/32147216/
2019 American Heart Association Pediatric Stroke Guidelines:https://www.ncbi.nlm.nih.gov/pubmed/30686119/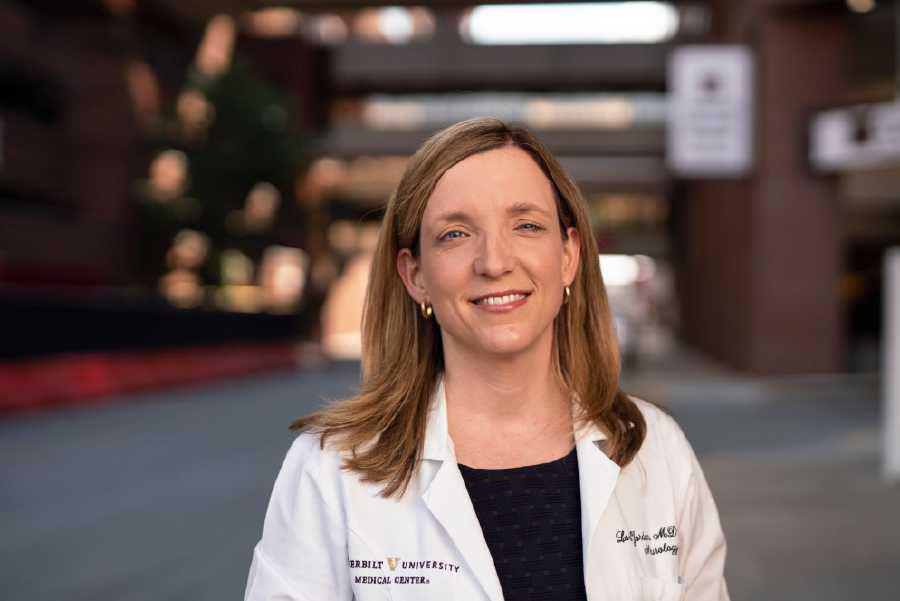 Lori Jordan, MD, PhD
Monroe Carell Jr. Children's Hospital at Vanderbilt
Lori Jordan, MD, PhD is a pediatric stroke neurologist and researcher at Vanderbilt University Medical Center in Nashville, Tennessee. She has been a member of the International Pediatric Stroke Study (IPSS) since 2003 and is the inaugural secretary/treasurer of IPSO.  She is grateful for the pediatric stroke community of researchers, healthcare providers, patients and their families. Together we are improving care and outcomes.