Thank you for participating in the
IPSO Founding Member's Congress 2022
The IPSO Founding Members' Congress was held in Vienna, Austria from April 24-26, 2022. The mission of the Congress was to unify the global community of professionals engaged in research and clinical care for children with cerebrovascular diseases, and chart a path forward for multinational, multidisciplinary efforts.
Thank you to our speakers, panelists, abstract oral and poster presenters, attendees, Congress sponsors, Scientific Program Committee members, IPSO admin staff and Podium conference team for helping us host a successful first ever IPSO Congress!
IPSO Founding Members' Congress Stats
The IPSO Congress was attended by 100 + registrants from 19 countries.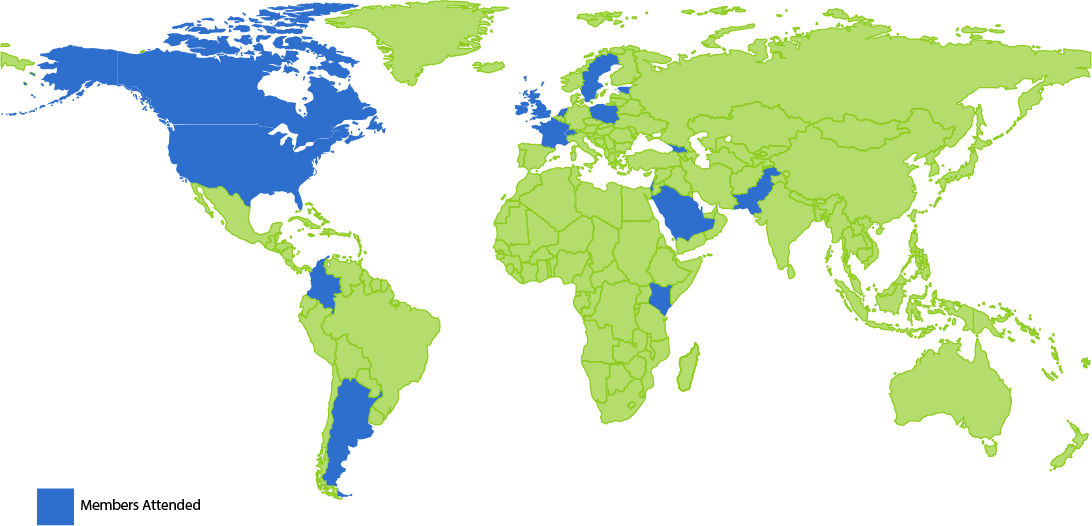 Download IPSO Congress Program & Abstracts Below
Scientific Program Committee
Rebecca Ichord, Chair
Philadelphia, United States
Noma Dlamini
Toronto, Canada
Lucas Elijovich
Memphis, United States
Lucia Gerstl
Munich, Germany
Sebastian Grunt
Bern, Switzerland
Samuel Gwer
Nairobi, Kenya
Sahar Hassanein
Cairo, Egypt
Moran Hausman-Kedem
Tel Aviv, Israel
Ilona Kopyta
Katowice, Poland
Laura Lehman
Boston, United States
Janette Mailo
Edmonton, Canada
Mesha Martinez
Indianapolis, United States
Elizabeth Mayne
Palo Alto, United States
Christine Mrakotsky
Boston, United States
Mukta Sharma
Kansas City, United States
Nazia Tabassum
Kansas City, United States
IPSO Founding Members' Congress Video
The IPSO Congress video content is available to all IPSO Members and IPSO Congress attendees. The recording includes full access to each day's live and recorded presentations and live panel discussions with questions. You may access the recording through the IPSO Members Area. Signup or renew your IPSO membership today!
Check out a teaser video of the first day of the IPSO Congress below. Download the IPSO Congress Program for details on presentation topics and speakers.
Donate to the IPSO! As a non-profit organization we rely on philanthropic funds to reach our mission and vision. Thank you in advance! Click the 'Donate' icon below to send us a donation through PayPal.
Membership
Click to learn about Memberships!
IPSO Founding Members' Congress Photo Gallery

Check out some of photos from the first day of the IPSO Congress. More to follow!