By Nomazulu Dlamini and Alexandra Linds.
The International Paediatric Stroke Study (IPSS) was established in 2003 through a visionary collaboration of 11 international colleagues with expertise in paediatric stroke. For over 15 years, the IPSS has served as the world's largest and most successful childhood stroke network, by fostering strong international relationships and facilitating cutting-edge research.
The network has engaged over 150 dedicated investigators at roughly 100 institutions in 34 countries since its inception. This network is supported by the IPSS infrastructure, which is well-equipped and provides an attractive platform for international clinical and neuroimaging data capture. Together, we have enrolled over 6,500 patients into the IPSS with numbers continuing to grow on an annual basis. This platform has also served to facilitate prospective research and surveillance in this cohort of patients.  The infrastructure coupled with the efforts of IPSS investigators, has resulted in the establishment of standardized guidelines for management of paediatric stroke, a classification system for arteriopathy, recommended clinical imaging protocols, and outcome assessments that explore neurological and cognitive deficits in paediatric stroke patients.
Our investigators have also leveraged the platform to drive funded sub-studies (e.g. VIPS, SIPS, TIPS, BICS) and ancillary research projects (e.g. PIPS and POPS). Results from these studies have allowed us to better understand stroke risk factors and the role of viral infections and vaccines in causing and protecting against stroke, respectively; identify risks of seizures and epilepsy and associated neurologic outcome; establish pediatric acute stroke centers with clinical and system preparedness for evaluating and caring for children, including using IV tPA; identify biomarkers of hypercoagulability and inflammation in childhood ischemic stroke; recognize male predominance; identify safety of anticoagulation therapy in cerebral sinovenous thrombosis patients; predict recurrence; and distinguish stroke sub-type classifications, amongst other clinically-important research. The list could go on.  All findings from the IPSS can be found here.
It is insufficient to say we are grateful to the children and families who share their journey with us, and continue to teach us what matters and why.  It is also not enough to say we are grateful for the tireless work of all involved in the IPSS, knowing that without the efforts of our IPSS investigators, collaborators and research staff, the field of paediatric stroke wouldn't be as established as it is today.
Following in line with our mission to perform international research aimed at understanding, preventing and improving outcomes in paediatric stroke, we have big and exciting plans for the future of our network. The IPSS will continue to serve as the data core and scientific platform for this international network, while partnering with IPSO to achieve better outcomes for children around the world.
We will continue to move towards a future of personalized, predictive, and preventative care for children with, or at high risk of stroke, because of the work of a collective of inspirational individuals and leaders who had the vision to lay the requisite foundations, plan, and mentor for the future.
We welcome you with open arms to join in our mission!
Link to more information on the IPSS: https://internationalpediatricstroke.org/ipss-research/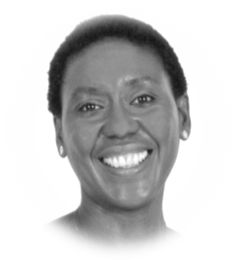 Noma Dlamini, MD, M.Sc., PhD
Hospital for Sick Children
Dr. Dlamini first joined SickKids in 2008 as a Clinical Research Fellow in the Stroke Program. Prior to this she obtained a Master's in Pediatrics and her medical degree at the University College of London, England.  She worked as a Neurologist at the Evelina Children's Hospital, Guy's and St Thomas' Hospital, London, UK specializing in stroke, neuromuscular diseases and complex neurofibromatosis prior to returning to SickKids in September 2014 as an Assistant Professor and Staff Physician in Neurology and Stroke.  She completed her PhD examining the use of hypercapnic challenge BOLD MRI cerebrovascular reactivity studies for the prediction of stroke risk in children with arteriopathy.  She is the Director of the Children's Stroke Program and Education, co-Director of the Stroke Imaging Laboratory for Children and Director of the International Pediatric Stroke Study's Operations and Data Core. Her clinical work and research aims to develop individualized models for the prediction of risk and outcome in children with, or at high risk of stroke so as to improve interventions and outcomes in this group, and identify strategies to promote neuroplasticity in the developing brain.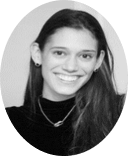 Alexandra Linds, MSc.
Hospital for Sick Children
Alexandra Linds has been the IPSS Program Manager at Sickkids for over 5 years. She has a Masters in Science specializing in Neuroscience from Trinity College. Her role consists of managing the IPSS database, operations and research activities.