ADA2 deficiency (DADA2): A Neurologist's lessons learned
The second International Pediatric Stroke Expert Corner took place on
Tuesday, March 15th, 2022 at 10am PST/ 12pm CST/ 1pm EST/ 6pm GMT +1
Log into the Member Area for Videos and Chat transcripts!
Description
During this talk Dr. Ariane Soldatos, a pediatric neurologist at the National Institutes of Health (NIH), and Dr. Amanda Ombrello, a pediatric rheumatologist also at the NIH, will present on ADA2 deficiency (DADA2) neurological aspects, systematic issues and treatments coming up the pipeline with the hopes to raise awareness across international subspecialities.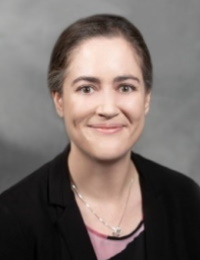 Ariane Soldatos, MD, MPH
Neurologist Undiagnosed Diseases Program National Human Genome Research Institute National Institutes of Health
Dr Soldatos is a pediatric neurologist specialized in neuro-infectious diseases and autoimmune neurology. She is a physician scientist in the Intramural Research Program at the National Institute of Neurological Disorders and Stroke. She has particular interest in infectious and inflammatory causes of pediatric stroke, as well as genetic CNS vasculitis including ADA2 deficiency.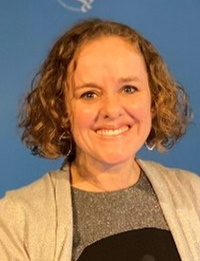 Amanda K. Ombrello, M.D.
Rheumatologist Inflammatory Disease Section National Human Genome Research Institute, National Institutes of Health
Dr. Amanda Ombrello received her medical degree from Saint Louis University in Missouri in 2003, subsequently going forth to subspecialize in both adult and pediatric rheumatologist training at Cardinal Glennon Children's Medical Center and Saint Louis University. Her research focuses on the discovery, characterization, and treatment of autoinflammatory diseases and she oversees the care of greater than 2000 patients with novel and established autoinflammatory diseases. She has spear-headed the organization of a multi-specialty juggernaut that is fighting to decipher the deficiency of adenosine deaminase 2 and has enrolled over 60 patients with DADA2 on her protocol.