Do you want to build a stroke team? Come on let's go and play!
The first International Pediatric Stroke Expert Corner took place on
Tuesday, May 18th, 2021 at 10am PST/ 12pm CST/ 1pm EST/ 7pm GMT +2
Log into the Member Area for Videos and Chat transcripts!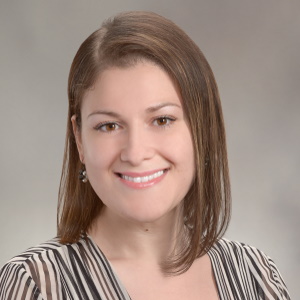 Dr. Nihal Bakeer, MD
Dr. Nihal Bakeer, MD is a pediatric hematologist at the Indiana Hemophilia and Thrombosis Center located in Indianapolis, United States. Dr. Bakeer received her medical degree from the University of Jordan in Amman, Jordan in 2006 and subsequently completed a transitional specialized Pediatric Hematology, Oncology residency at the King Hussein Cancer Center. In 2009, Dr. Bakeer joined Cincinnati Children's Hospital Medical Center in Cincinnati, Ohio where she completed her residency in Pediatric and Adolescent Medicine and her fellowship in Pediatric Hematology, Oncology and Bone Marrow Transplantation. 
Dr. Bakeer specializes in hemostasis and has a special interest in hemophilic arthropathy and musculoskeletal health of patients with hemophilia. She currently leads the IHTC's point-of-care musculoskeletal ultrasound (POC-MSKUS) program for patients with bleeding disorders.
In addition to her work in hemophilic arthropathy, Dr. Bakeer directs the Pediatric and Neonatal Stroke and Thrombosis programs at the IHTC and serves as the institutional primary investigator for several registries and clinical research trials in pediatric hemostasis and thrombosis.
---
Presentation Title: "Do you want to build a stroke team? Come on let's go and play!"
Description: During this talk Dr. Bakeer and her colleagues, Dr. McGuire and Dr. Smith, will share their multidisciplinary pediatric stroke program's journey and lessons learned since its creation. Using a real patient case Dr. Bakeer will also highlight the importance of multidisciplinary care and expertise in pediatric hemostasis and thrombosis for safe and successful provision of hyperacute, acute and preventative stroke therapies.