Things to do and see during your visit to Vienna
IPSO is pleased to share these Vienna Highlights, which have been curated by IPSO member and Vienna expert, Christine Mrakotsky!
MAIN SIGHTS
Vienna's most famous sights are well summarized by the information site of the City of Vienna: https://www.wien.info/en/sightseeing/sights
Not to miss:
The first district (1. Bezirk;  "Innere Stadt") in the center of the city with the Stephansdom (St. Stephen's Cathedral- hike up the South tower, see the Pummerin- big bell, or descend to the catacombs), the oldest parts of the city with narrow streets, little taverns, café's and shops
The Ringstrasse – encircling the 1st district like a ring (where the old city wall was)- catch a tramway and see a range of the most important buildings and architecture

 including the Staatsoper (state opera) –catch an opera!
Hofburg (where the president resides), the museums (see below),
the Parliament (seat of the government)
the Rathaus
the Burgtheater
the University of Vienna (amongst others).

Schoenbrunn Palace, with Gloriette and Zoo ( in the 13th district "Hietzing" on the outskirts of Vienna). Summer 'house' of the Habsburgs, famous Sisi collection, great fun for kids too
Café's/Restaurants in Schoenbrunn:
https://www.gloriette-cafe.at/en/ (catch a glimpse of beautiful views of Vienna up on the hill while sipping coffee)
https://www.landtmann-jausenstation.at/en/landtmann-s-jausen-station.html
https://zoovienna-gastro.at/unsere-betriebe/caf-restaurant-kaiserpavillon
Since we are only in walking distance, the historic amusement park is worth to see for those young and young at heart. Even if theme parks are not your thing, take a ride on the Riesenrad (Giant Ferris Wheel, https://wienerriesenrad.com/en/home-2/ ,  https://www.wien.info/en/sightseeing/prater/giant-ferris-wheel-346994 ), which will give you excellent views of the city of Vienna and its surroundings
MUSEUMS:
For current information on some of the best exhibits go to: https://www.wien.info/en/sightseeing/museums-exhibitions
Unteres and Oberes Belvedere: beautiful baroque castle with two tracts, each with exhibits and permanent collection (including the famous Klimt paintings).
Kunsthistorisches Museum Wien: one of the 2 big museums vis-à-vis from each other on the Ringstrasse (close to the Oper), with magnificent art collection
Naturhistorisches Museum: the other museum at the Ringstrasse- great to visit with kids, but also those who enjoy natural history
Albertina: famous art collection
Museumsquartier (including mumok, Leopold Museum, Kunsthalle Wien)- must see if you like modern art
Kunsthaus Wien – collection and exhibit around the famed Viennese painter & architect Friedensreich Hundertwasser
Sigmund Freud Museum– must see for any neurologist, psychologist, therapist- Freud's apartment where he lived and worked- the cradle of psychoanalysis
MUSIC/CONCERTS
https://www.wien.info/en/music-stage-shows
COFFEEHOUSES
The art of the coffee house (Kaffeehaus) was born in Vienna. Some of the best traditional coffee houses can be found here (off the beaten path of Café Sacher, which is a bit too touristy and really a hotel rather than a café- and you can get Sacher Torte in every traditional Kaffeehaus)
https://www.wien.info/en/shopping-wining-dining/coffeehouses/top-traditional-coffee-houses-in-vienna-361666
City favorites: Café Museum, Café Central, Café Korb, Café Hawelka
Also Café Tirolerhof https://cafetirolerhof.at/en/
For those enjoying  Austrian Habsburg tradition the historic (and touristy) Demel: Welcome to DEMEL – K.u.K. Hofzuckerbäcker Wien
And here are some cafes that also provide concerts: https://www.wien.info/en/music-stage-shows/classic/concert-cafes-343570
RESTAURANTS/CULINARY
There are too many to list, but there is something for everyone- recommend checking out the listing at:
Restaurants in Vienna – vienna.info (wien.info)
The classics: (a few)
Plachutta  (both in the city and the original one in Hietzing)- this is were you get the classic Viennese "Tafelspitz" (boiled beef)
Figlmueller Lugeck (if you like Schnitzel, though touristy)
Steirereck (modern, high end, likely also touristy)
Piaristenkeller K.u.K. Piaristenkeller – Historisches Restaurant im schönsten Klosterkeller Wiens
Very traditional Viennese:
Gmoarkeller Home – GmoaKeller das Wiener Wirtshaus
Schweizerhaus https://schweizerhaus.at/ (this one is close to the Hilton and a traditional Prater staple- though not if you are vegetarian)
Bistros (and "in" places)
Welcome Aboard im Motto am Fluss
The Adlerhof in a new guise – vienna.info (wien.info)
Rooftop bars with a view
Restaurant (docohotel.com) restaurant and bar next to St. Stephen's
Naschmarkt
I highly recommend touring this vibrant multicultural market with its culinary delights. Not fancy, but fun!
VINEYARDS
An absolute must is a trip to the vineyards on the outskirts of Vienna, in the towns of Grinzing, Neustift, Sievering und Nussdorf (among others)
https://www.wien.info/en/shopping-wining-dining/wine/neustift-etc-353878
Some classics:
For those more adventurous you can take a day trip along or on the Danube – hop on and off train or ship and experience wine tastings in the Wachau (a part of Lower Austria along the Danube north of Vienna). Best done by guided tour.
By bike for example: https://www.viennaexplorer.com/tours/wachau-valley-winery-bike-tour/
More information about the Danube Bike Path: https://www.niederoesterreich.at/donauradweg
Also by ship: https://www.donau.com/en/the-danube-in-lower-austria/outings-activities/excursion-destinations/ships-ferries/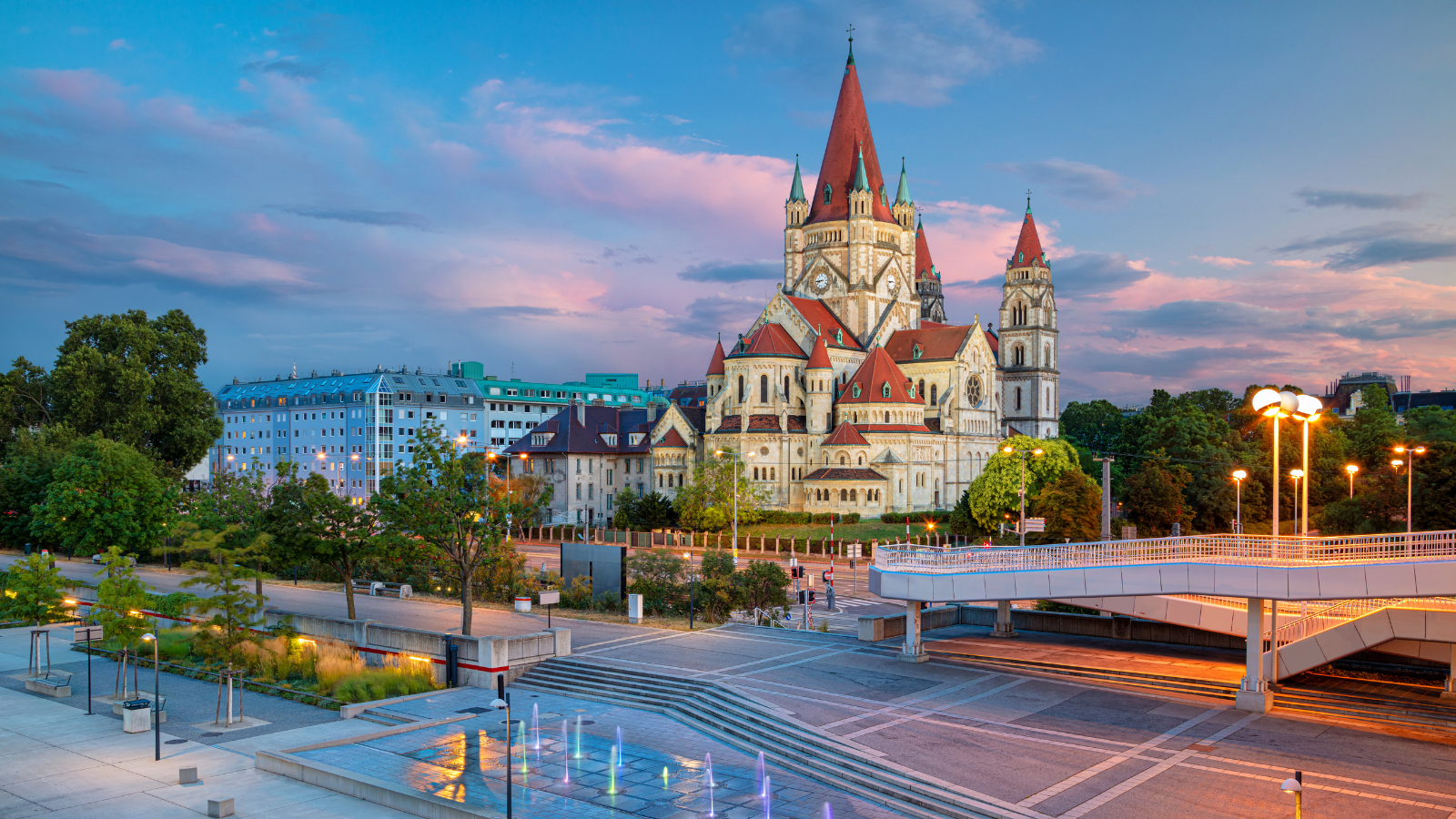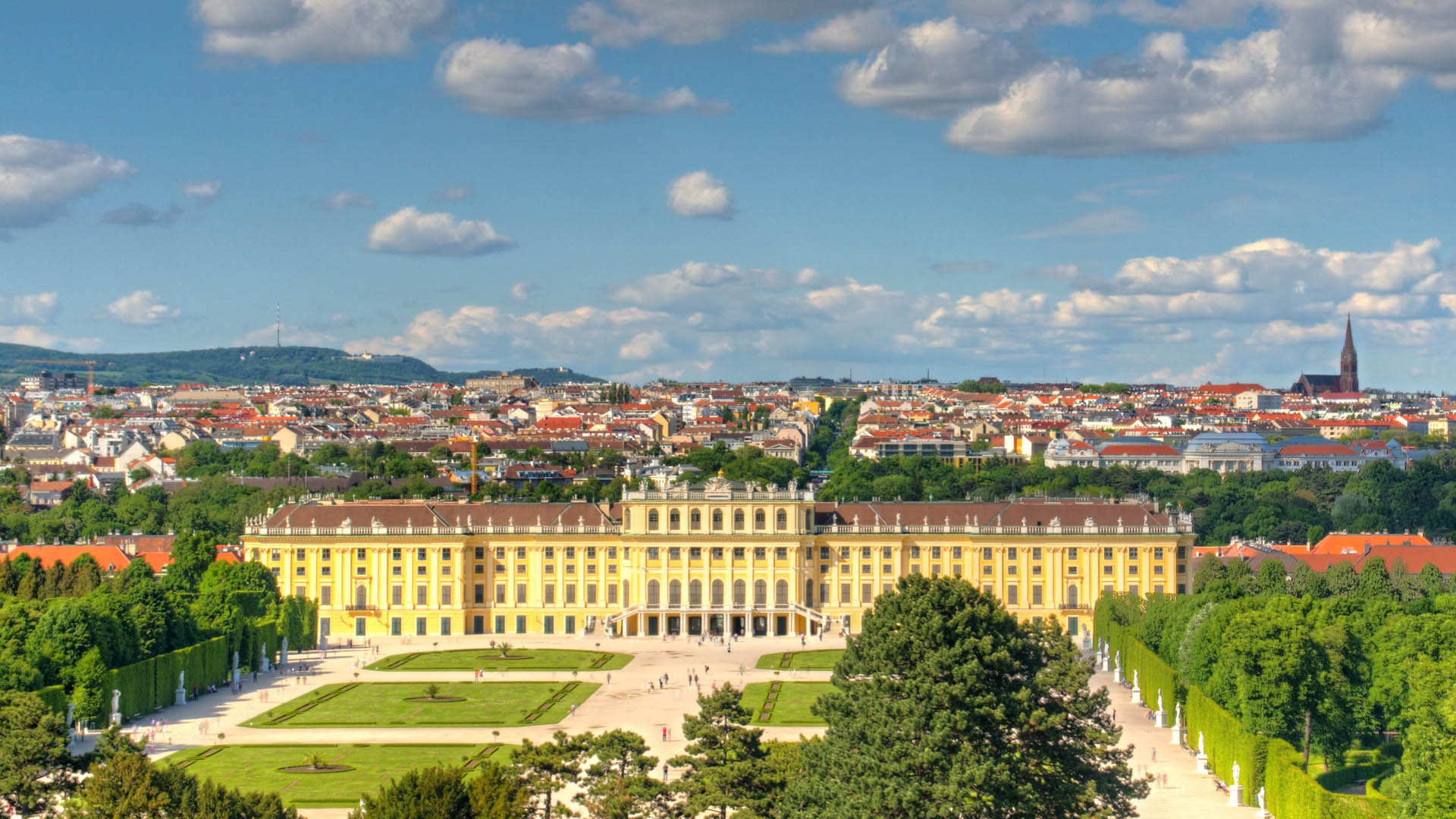 Thank you to our 2022 Congress Sponsors