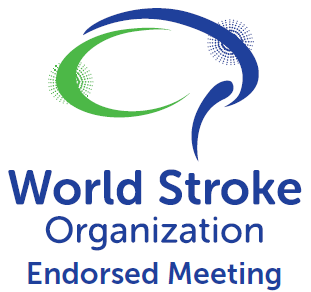 Presentation Guidelines

The IPSO 2022 Congress will take place in-person in Vienna. We plan for the majority of scientific speaker sessions to be live and in-person and all the oral abstract presentations to be live and in-person. We request that all scientific session speakers pre-record their talks in advance. Oral abstract speakers do not need to pre-record their talks in advance. For our scientific speaker sessions, this will allow everyone to present even if unexpected circumstances arise that prevent live participation. 
Below we have outlined the instructions and guidelines for oral and poster presenters.
If you have any questions, please contact us.
Invited Speaker Presentations
Pre-Recorded Talk Guidelines
All scientific session speakers are required to prepare a pre-recorded talk in advance of the Congress. We ask of this in the event that in-person attendance is no longer feasible to due unforeseeable circumstances. Please refer to the guidelines below on how to pre-record your talk.
If you are unable to attend the IPSO Congress in-person as a scientific session speaker, we will play your pre-recorded talk during your session time.
Invited Speaker & Submitted Oral Presentations
Live Presentation Guidelines
IPSO scientific session speakers attending in-person and oral abstract speakers will follow the live presentation guidelines for the IPSO Congress. We will provide a laptop for all in-person presentations. It is mandatory that all speakers provide their presentation slides in advance, so we can upload your presentations to the Congress laptop in advance. This will allow for a smoother transition from speaker to speaker and to help avoid any technological issues. Speakers are welcome to test their presentations at any time the day before their scheduled session if/when the meeting room is available.
Abstract Poster Presentations
Poster Presentation Guidelines
All abstract poster presenters attending the Congress in-person will be required to display their poster in the designated poster hall for the duration of the Congress dates.
If you are unable to attend in-person, please let us know if you would like to include your poster abstract in the electronic poster packet.
Poster set-up and removal times:
Set-up: Sunday April 24th from 07:00 – 08:00
Removal: Tuesday April 26th from 15:45 – 16:30
All poster presenters will be issued with a unique poster number, prior to arriving on-site at the Congress. There will be poster boards labelled with your poster number, along with pins to affix your poster to the board for display. If you have any questions or encounter any issues, please visit the registration desk for assistance.
Guidelines for poster presentation
You will be provided with a maximum surface area of European A0 (84.1 x 118.8 cm) in portrait orientation to display your poster.
Push pins will be provided for you to affix your poster to the display board
You may hand out information sheets to those viewing your poster
Poster material must be prepared in advance and should be large enough to be viewed from a distance of approximately 3′ (1 m) or more
Each poster must have a top label indicating the title of the paper, the names of the authors and their affiliations. The size of the characters for the title should be at least one inch high
Please indicate the poster number in the top left corner of your poster. Your poster number will be provided to you by IPSO staff
Keep illustrative material simple. Charts, drawings and illustrations may be similar to those used in making slides – preferably with bolder, heavier figures. These materials should be mounted on fairly stiff paper – but NOT heavy cardboard
If used, photographs should be in a matte finish, not glossy
Do not fold posters; roll and carry them in an appropriate container
Do not mail poster presentations in advance; bring them with you to the Congress
Meeting staff will be present to assist you during the poster set up times
Removal and collection of posters at the end of the display period remains the responsibility of the author(s). Posters not removed by the indicated take down time will be removed and disposed of by Congress staff
If you need help with printing your poster in advance of the Congress, please contact IPSO staff for assistance
Poster printing in Vienna
For any last-minute printing needs, there is a print shop approximately 10-minutes walk from the Hilton Vienna Danube. Please click here for details.